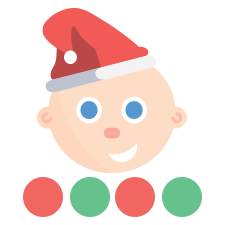 Christmas Day, Boxing Day, New Years Day & New Years Eve: 3 to 4 Children
The Online Booking Fee is $20 per date booked. Your booking is not confirmed until we contact you. The Hourly Rate is $50 which is paid in cash to your babysitter. Double rates apply after 1 am. Travel fees apply beyond 10 km from Queenstown CBD. No more than 2 children under two. For Christmas Day, Boxing Day and New Year's Day the minimum booking is 6 hours. The minimum booking is 4 hours for New Year's Eve. For more than 4 children please contact us for a quote. We do our best to provide the same carer for multiple dates but this cannot be guaranteed.
In case of sickness we cannot provide care for children who have vomited or had diarrhea within 48 hours.