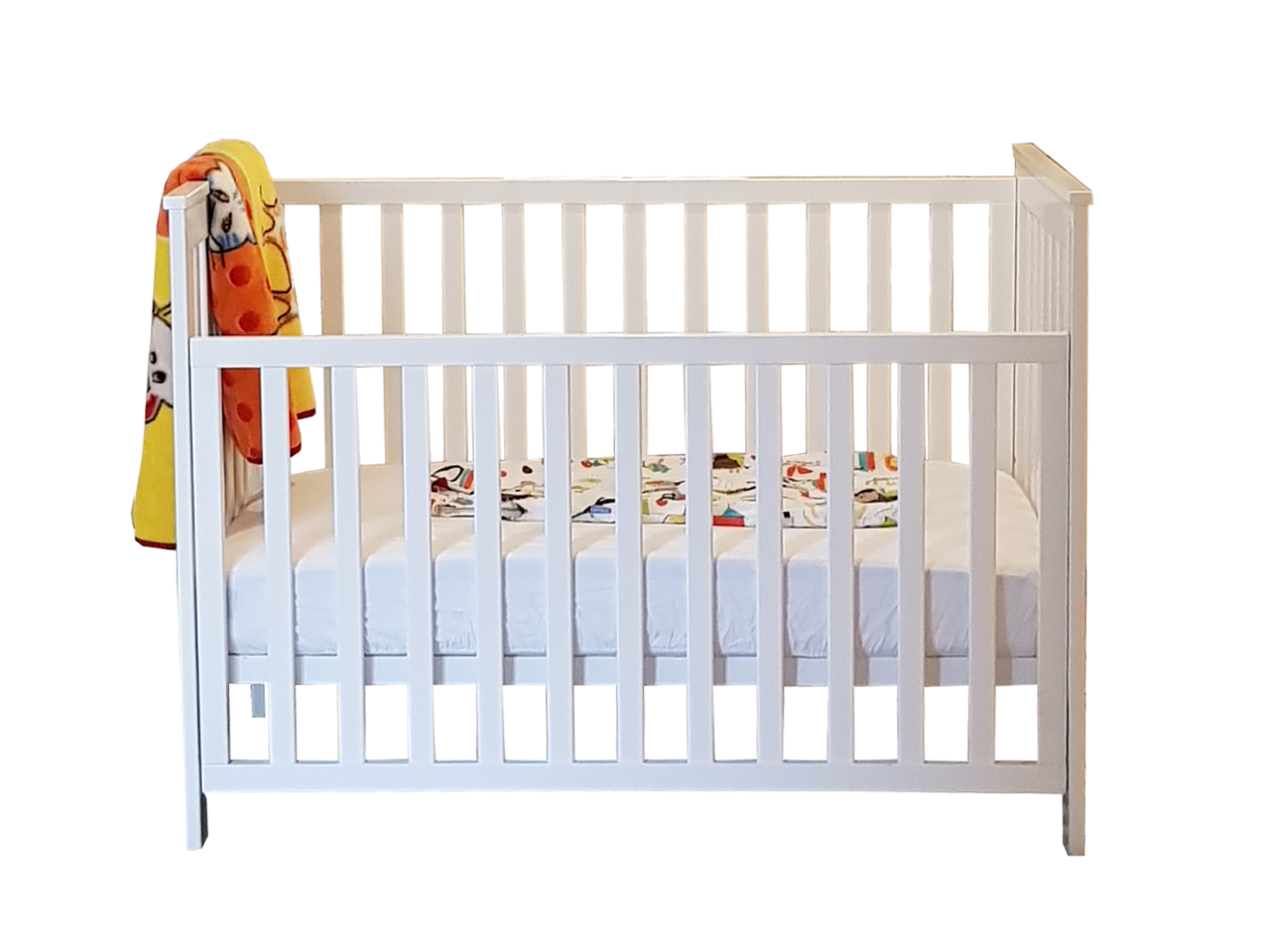 Wooden Cot
Call or email for bookings within 2 days
Wooden Cot hire includes innersprung mattress, mattress protector, fitted sheet, sleeping bag & fleece blanket. Please note that Delivery and Collection MUST be booked as we do not allow clients to assemble our wooden cots themselves.
Please advise which room you would like the Wooden Cot set up in? You must not move or dismantle the cot yourself or ask a third party to do so. This can cause damage to the cot and doorways. We can liaise with your accommodation provider to access your accommodation. However, please note this hire agreement is with Tots on Tour and not your accommodation provider. It is your responsibility to make sure your accommodation provider and any other third party clearly understands they must not move or dismantle the cot on your behalf. Any damage to the cot is your responsibility and not your accommodation provider. Tots on Tour is not responsible if you are allocated the wrong accommodation.
It is your responsibility to advise which room to set up the wooden cot and to ensure there is adequate safe space. The cot measures 1360 mm x 770 mm. A minimum floor area of 1.5 x 2 meters is required. A selected position may be deemed too dangerous due to heaters, wires, electrical sockets or possible finger entrapment. Please contact your accommodation provider to confirm suitability. If we do not receive instructions, the space is dangerous or too small we will select the cot location on your behalf. We might move furniture to create enough space in a safe area.
A call out fee to relocate the cot will be $50 for Zone 2, $75 Zone 3 and $100 for Zone 4 & 5. An invoice for relocation will be issued to the customer who hired the cot. The only instance where the accommodation provider will be invoiced is if they booked the cot on behalf of the customer and all correspondence has been between them and Tots on Tour. If the accommodation provider gives us access to the wrong room or apartment the invoice will be issued to whoever the hire agreement is with.
Cot relocation to a different address is from $75.

If you move or dismantle the cot yourself you will be charged a relocation fee regardless. You will also be charged for any damage incurred.