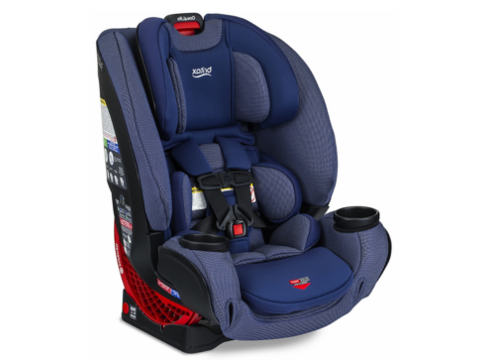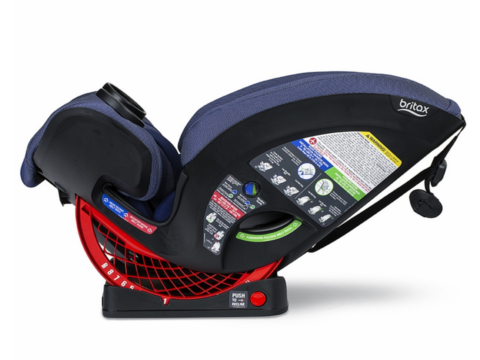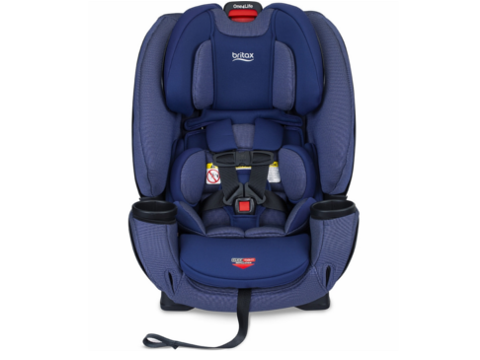 Britax - One4Life ClickTight
Call or email for bookings within 2 days
Use only rear facing for infants weighing between 2.3 kg to 10 kg. Can be used rear facing up to 22.7kg. Forward facing with 5 point harness between 10 kg and 29.5 kg. Maximum heights: Rear facing when the top of the child's head is at least 2.5 cm below the top of the head restraint and Front facing up to 124.5 cm or less in height and when the top of the ears are below the top of the head restraint. Tether required when forward facing.
Use in booster mode only with children who weigh between 18.1 kg and 54.4 kg and whose height is between 111.8 cm and 160 cm.
Our Registered Child Restraint Technician can assist you to select the most appropriate seat for your child. Please email us for further information or phone 03 442 0409.
We can liaise with your Queenstown rental car hire company to deliver your hire car seat prior to your arrival and collect after your departure. Please note we only hire within the Queenstown area. You CANNOT return our hire products to locations (airports) outside of Queenstown. You are also welcome to collect and return to us at 3 Kawarau Place, Queenstown.
ALL PRODUCT FEATURES
SUPERIOR PROTECTION
Patented V-Shaped Tether with staged-release stitches helps slow and reduce forward movement during a crash.
High Strength Steel Frame reinforces the seat structure to help keep it sturdy and stabilized.
SafeCell Technology acts as a crumple zone, absorbing crash energy to help keep it away from your child.
2 Layers of Side Impact Protection: Energy-absorbing shell and foam-lined surround your child's head, neck & torso.
5-Point Safety Harness with diamond weave webbing.
SAFEST AND SIMPLEST INSTALLATION
ClickTight Installation. Install with confidence, every time. You'll know it's right in just 3 easy steps: Pinch to open. Thread & buckle. Click it closed.
Easy-Read Level Indicators help you find the correct recline angle when installing the car seat.
SMART DESIGN
Converts from a rear-facing infant seat (2.3-22.7kg) to a forward-facing 5-point harness seat (10-29 kg) to a high-back belt-positioning booster seat (18.1-54kg).
10 years of use: grows with your child from 2.3-54kg.
Color-Coded Belt Guides make it easy to route the seat belt through the correct paths for rear-facing, forward-facing, and booster mode.
Removable Cover for easy cleaning without taking off the harness.
Dishwasher-Safe Cupholders easily twist out for cleaning between rides.
Easy-Pull Harness Adjuster lets you tighten the harness using just one hand.
Harness Holder Slots keep the harness straps out of the way while your child gets in and out of the seat.
Tether Storage keeps the tether straps organized and out of the way when not in use.
MAXIMUM FIT AND COMFORT
15-Position, Quick-Adjust Headrest & Harness create the proper fit as your child grow
Stay-Put, Soft Comfort Pads help prevent the harness from rubbing against your child's delicate neck.
Flip-Forward Buckle Pad stays out of the way for easy boarding; made with extra padding for premium comfort.
Built-In Cooling Channels & Ventilated Mesh improve airflow to keep your child comfortable
Removable Infant Insert helps keep your tiny baby safe and comfortable under 9kg.
Removable Head Pillow provides additional comfort for your growing baby
Built-In Arm Rests keep your child happy and comfortable while they ride.
Tag-Free Headrest supports your child's head and neck without irritation.