Look no further for Queenstown babysitting. Our agency specialises in casual Queenstown babysitting and holiday nannies. Whether you are here for a night, a weekend wedding, or a longer get-away, we have babysitters and holiday nannies available for your family 365 days of the year. We are proudly the preferred agency of major Queenstown Hotels, Lodges and holiday accommodation, and have an extensive team of carers available for you day and night. All our babysitters are personally interviewed, referenced and police checked, over 20 years with first aid certification. Relax, knowing your children are in safe hands. Our babysitters will come to your place of accommodation. Central Queenstown to Arrowtown, and everything in-between. Each Queenstown babysitter brings with them a selection of age-appropriate books and activities for your children. They have support from our agency at all times of the day and night. Last minute bookings are catered for as best we can, however; pre-booking ensures continuity of care, particularly if you require multiple days and nights from the same babysitter. So why not treat yourself to a child-free day while you take in the sights, or enjoy an evening out? Feel free to get in touch so we can help you plan a relaxing Queenstown experience.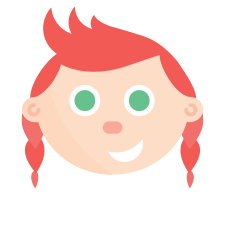 Queenstown Babysitting: Weddings & Events
Queenstown Babysitting for Weddings & Events
The Booking Fee is $20 per babysitter per date booked. The Hourly Rate is $30 per babysitter up to 3 children and $35 per babysitter up to 4 children (subject to ratios below). Depending on the wedding or event venue travel fees may apply. Events include childcare at lunches, dinners or other gatherings away from your accommodation. Special rates for Christmas Day, New Year's Day, New Year's Eve (evening), Good Friday, Easter Sunday. Cancellations less than 12 hours from the babysitter's start time will incur a $90 fee per babysitter.
The above rates are current between 1st April 2019 to 31st March 2020.

All payments are made directly to the carers at the end of the evening in NZ dollars. We operate on a minimum 3 hours. The ratio of carers:children is dependent on the final number and ages of all children being cared for. Generally our ratio is:
0-1 yrs 1 carer: 1 child
1-2 yrs 1 carer: 2 children
3-5 yrs 1 carer: 4 children
6-14 yrs 1 carer: 4 children
Please note we do not accept "Sole Charge" for onsite weddings & events. The child's parent/guardian must be available to assist if required. For children over 18 months their older siblings must be included in our babysitter to child ratio if you do not intend to actively supervise them at all times.