Look no further for Queenstown babysitting. Our agency specialises in casual Queenstown babysitting and holiday nannies. Whether you are here for a night, a weekend wedding, or a longer get-away, we have babysitters and holiday nannies available for your family 365 days of the year. We are proudly the preferred agency of major Queenstown Hotels, Lodges and holiday accommodation, and have an extensive team of carers available for you day and night. All our babysitters are personally interviewed, referenced and police checked, over 20 years with first aid certification. Relax, knowing your children are in safe hands. Our babysitters will come to your place of accommodation. Central Queenstown to Arrowtown, and everything in-between. Each Queenstown babysitter brings with them a selection of age-appropriate books and activities for your children. They have support from our agency at all times of the day and night. Last minute bookings are catered for as best we can, however; pre-booking ensures continuity of care, particularly if you require multiple days and nights from the same babysitter. So why not treat yourself to a child-free day while you take in the sights, or enjoy an evening out? Feel free to get in touch so we can help you plan a relaxing Queenstown experience.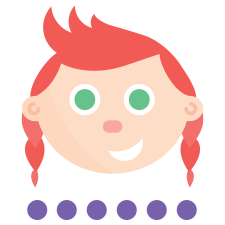 Queenstown Babysitting: 5-6 Children Over 8 Years
Queenstown Babysitting for 5-6 Children Over 8 Years
The Online Booking Fee is $20 per date booked, per babysitter.
The Hourly Rate is $36.50.
ALL children must be over 8 years.
At our discretion it may be possible to have one babysitter for 5 or 6 children if only one or two children are under 8 years. This will depend on the overall ages. Please contact us for a quote.
For very young infants two babysitters may be required at our discretion.
Double rates apply after 1 am.
Travel fees apply beyond 10 km from Queenstown CBD.
The Booking Fee, Hourly Rate and any travel fees are paid in $NZ cash directly to your carer.
The minimum booking is 3 hours for an evening babysitter.
The minimum booking is 6 hours for daytime care unless negotiated by prior arrangement.
We do our best to provide the same carer for multiple dates but this cannot be guaranteed.
Your babysitting booking is not confirmed until we contact you.
Cancellation Policy: Please refer to our full Terms & Conditions.
The above rates are current for babysitting that takes place between 1st April 2022 to 31st March 2023. Rates from 1st April 2023 will be set in February 2023 and published at the beginning of March 2023.
Special Rates
Special rates apply for Public Holidays, Christmas & New Year, Wedding & Events and babysitting not at your accommodation.
Covid-19
Tots on Tour babysitters are fully Covid-19 vaccinated. Everyone over 12 years & 3 months will need to be fully vaccinated & show their vaccination certificates to the babysitter. Please refer to our Health & Safety Policy for more detail on the traffic light levels. Please contact us directly if you have any questions or special requirements.
Sickness
In case of sickness we cannot provide care for children who have vomited or had diarrhea within 48 hours.
Bookings via Phone, Email, Text or Messaging
You are welcome to make bookings via phone, email, text or messaging. Please note the Booking Fee is $25 per date booked. If you book Online the Booking Fee is $20 per date booked.
Availability
After submitting your booking you will receive a response confirming rates and our terms. If you are booking on the day or afterhours the night before, you can still book online but please follow up with a call to us on 03 442 0490 between 9 am and 5.30 pm.